GRAMMY Award-winning singer, songwriter and musician Billy strings will make his headlining debut in Colorado Red Rocks Amphitheater with two shows on May 12 and 13. Tickets for the shows go on sale this Thursday, February 3 at 10:00 a.m. MT. Details can be found at billystrings.com/tour.
The Red Rocks shows are part of Strings' extensive 2022 headline streak, which also includes stops at the Capitol Theater in Port Chester (four nights, all sold out), St. Augustine's Amphitheater in St. Augustine (three nights, one sold out), Austin's Moody Amphitheater (sold out), The Pavilion in Dallas at Toyota Music Factory and the historic Ryman Auditorium in Nashville (three nights, all sold out) among many others. Strings will also perform at Bonnaroo and Jazz Fest this summer. See below for the full tour itinerary.
The upcoming performances add to another landmark year for Strings, which is nominated in two categories at the 64th Annual GRAMMY Awards: Best Bluegrass Album (Renewal) and Best American Roots Performance ("Love and Regret"). The live awards show will air Sunday, April 3 at 8:00 p.m. ET / 7:00 p.m. CT on CBS.
Available now via Rounder Records (stream/buy here), Renewal was produced by Jonathan Wilson and reinforces Strings' position as a singular artist, one who honors the history of music that inspires him, while continually pushing it forward. With all sixteen tracks on the disc, Strings shares a more personal and honest perspective through his songwriting, while incorporating his wide range of influences with elements of bluegrass, classic rock, metal, psychedelic music and more.
Released to wide attention, Renewal landed on several "Best of 2021" lists including The Bitter Southerner, No Depression, Glide, The Boot, Folk Alley, Nashville's WMOT Roots Radio and Pittsburgh's WYEP Radio. It was also one of the 50 most-played albums on Americana Radio last year, while Strings was No. 1 on listener-voted year-end lists at Charlottesville's WNRN and Spindale's WNCW. Asheville, among others.
Renewal adds to a budding career for Strings, who won Best Bluegrass Album at the 63rd GRAMMY Awards for his 2019 record, Home. Released to overwhelming success, The Associated Press praised the album, saying "it's its creative musical storytelling, paired with a solid vocal on Home that should seal the deal, pleasing fans of the genre." and creating new ones…the perfect blend of pure talent and courage", while the Wall Street Journal proclaimed that "Billy Strings has clearly established himself as one of the finest guitar flatpickers of the era" and Rolling Stone declared "one of the most dynamic young stars in string music". Strings and the record also topped Billboard's 2020 year-end charts in both Bluegrass categories: Top Bluegrass Artists and Top Bluegrass Albums.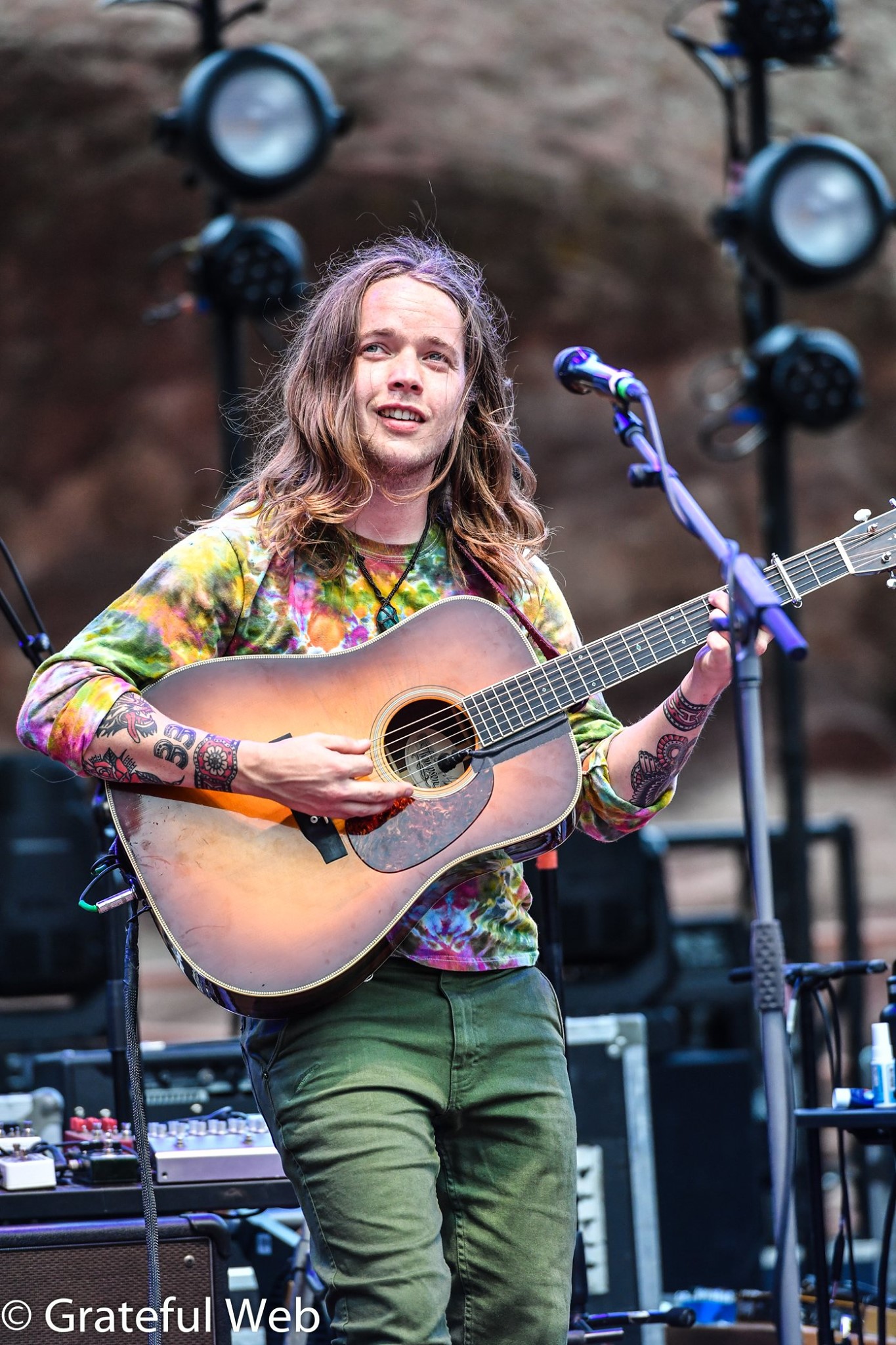 Raised in Michigan and now based in Nashville, Strings is known as one of music's most compelling performers. Since his 2017 debut, he has been named Pandemic Breakthrough Artist at the 2021 Pollstar Awards, named Artist of the Year and Guitarist of the Year at the 2021 International Bluegrass Music Awards, and has performed on "Austin City Limits" by PBS and "Underground Bluegrass." A respected figure across all genres, Strings has also recently collaborated with a wide variety of artists including Bill Kreutzmann, Luke Combs, Del McCoury, Fences, RMR and many more.
BILLY STRINGS CONFIRMS TOUR DATES
February 3—Port Chester, NY—The Capitol Theater (SOLD OUT)
February 4—Port Chester, NY—The Capitol Theater (SOLD OUT)
February 5—Port Chester, NY—The Capitol Theater (SOLD OUT)
February 6—Port Chester, NY—The Capitol Theater (SOLD OUT)
February 11—Greensboro, North Carolina—Greensboro Coliseum
February 12—Norfolk, Virginia—Chartway Arena
February 15—Augusta, GA—Bell Auditorium
February 16—Augusta, GA—Bell Auditorium
February 18—Knoxville, TN—Civic Auditorium (SOLD OUT)
February 19—Knoxville, TN—Civic Auditorium (SOLD OUT)
Feb. 26—Tempe, AZ—Sleeve Festival
March 3—Madison, WI—The Sylvee (SOLD OUT)
March 4—Madison, WI—The Sylvee (SOLD OUT)
March 5—Madison, WI—The Sylvee (SOLD OUT)
March 9—Cleveland, OH—KeyBank State Theater (SOLD OUT)
March 11—Cincinnati, OH—Andrew J Brady ICON Music Center (SOLD OUT)
March 12—Cincinnati, OH—Andrew J Brady ICON Music Center (SOLD OUT)
March 26—London, UK—Islington Assembly Hall (SOLD OUT)
March 27—London, UK—Islington Assembly Hall (SOLD OUT)
April 1—Olympic Valley, Calif.—WinterWonderGrass Tahoe (SOLD OUT)
April 9—Santa Barbara, CA—Santa Barbara Bowl
April 10—Santa Barbara, CA—Santa Barbara Bowl
April 13—Santa Ana, CA—Observatory (SOLD OUT)
April 15—Las Vegas, NV—Brooklyn Bowl
April 16—San Diego, CA—Cal Coast Credit Union Open Air Theater
April 21—Houston, TX—713 Music Hall
April 22—Austin, TX—Moody Amphitheater (SOLD OUT)
April 23—Dallas, TX—Toyota Music Factory Pavilion
April 29—St. Augustine, FL—St. Augustine Amphitheater
April 30—St. Augustine, FL—St. Augustine Amphitheater (SOLD OUT)
May, the 1st. Augustine, FL—St. Augustine Amphitheater
May 5—New Orleans, LA—New Orleans Jazz & Heritage Festival
May 6—Nashville, TN—Ryman Auditorium (SOLD OUT)
May 7—Nashville, TN—Ryman Auditorium (SOLD OUT)
May 8—Nashville, TN—Ryman Auditorium (SOLD OUT)
May 12—Morrison, CO—Red Rocks Amphitheater
May 13—Morrison, CO—Red Rocks Amphitheater
June 18—Manchester, TN—Bonnaroo
August 26-28—Tisbury, MA—Beach Road Weekend