On Saturday, August 13, Barrel & Flow Fest lined the streets of Pittsburgh with some of the best craft and artistic dark beers from across the country. Barrel & Flow, which started as Fresh Fest in 2018, celebrates and showcases the black community. It brings together black artists, chefs, business owners, musicians and more at the annual event. All in all, it was a resounding success for one more year.
The festival was a place where people could come together to eat, drink, celebrate and vibrate. Patrons entered the doors, grabbing a glass adorned with the festival branding and following the path they wished. Every corner of the event was dripping with art, music, food and libations. It was impossible to go wrong.
Despite the approximately 2,400 participants, the course of the day was airy. The new location, The Stacks at 3 Crossings, offered an interesting and functional layout. There was enough space to enjoy the surrounding scene without being overwhelmed by the weight of a dense crowd. Additionally, the stewards at this event worked like a well-oiled machine, enhancing every experience.
With so much to see, access to the four-hour general admission left some cravings for more time. Early Access granted six hours to enjoy the festival and VIP Access provided nine hours of entertainment. Future festival attendees would do well to swoop for early access and make sure they max out the jubilation.
The day ended with the official after party at Thunderbird Cafe & Music Hall in the Lawrenceville neighborhood, featuring the popular Slappers N Bangers. The energy that poured into the music hall after the festival was electric. Crowds of festival attendees continued the celebrations into the night carried by carefully selected rhythms and dances.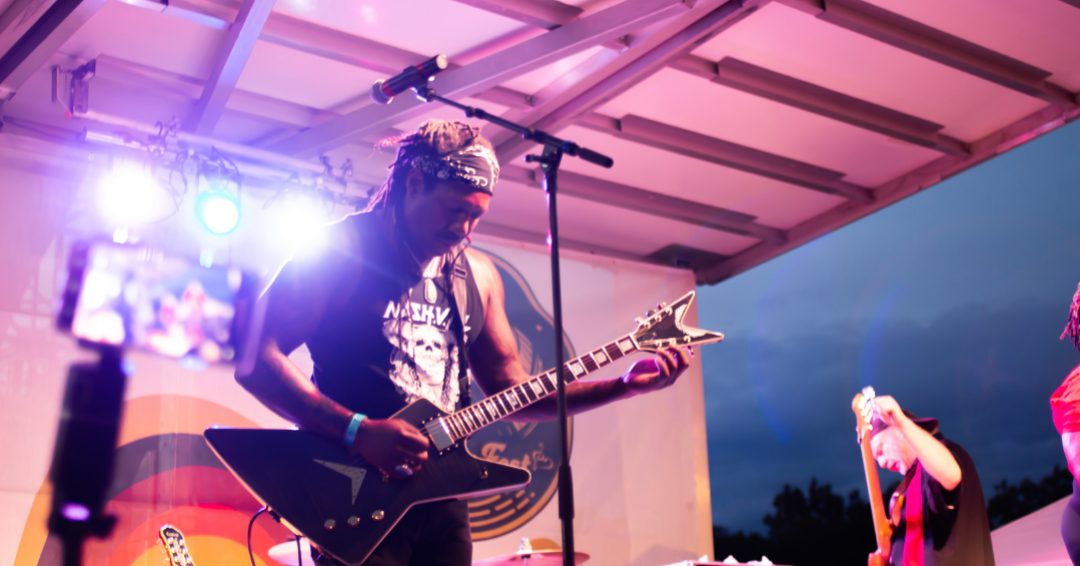 Best beers
MagNOLA Soulja, Smoked Jalapeno and Satsuma Blonde Ale, 6.7% from Burgh'ers Brewing (Pittsburgh, PA) x Roux Orleans (Pittsburgh, PA) with smoky jalapeno and citrus notes.
Blackberry Bliss, Schwarzbier, 5.4% by Troegs (Hershey, PA) x Black Viking Brewing (Oakland, MD) with a juicy berry flavor on a caramel base.
Sour Seltzer (SSR V1.0), 4.5% by Abjuration Brewing (Pittsburgh, PA) x Chip'd Toof Brewing Co. (Pittsburgh, PA) created by fruiting heavily with pink guava and candy peach rings everyone's favourites.
What's the Scenario?, IPA, 7.5% by Rock Leopard Brewing Co (UK) x

Other Half Brewing (NY) with sticky citrus qualities saturated with Citra and Mosaic hops.
Fox and Flowers, Witbier, 5.6% by Coven Brewing (Pittsburgh, PA) x The Undeniable Vixen (Pittsburgh, PA) featuring an orange and rose infused specialty tea made to look like Persian Love Cake.
Macksimum Duplicity, Imperial Stout, 11.5% from Mack Brewing Co. (Philadelphia, Pennsylvania), a beer that sneakily hides a high ABV behind the shadow of a smooth body.
Torchy Brown, Grodziskie, 4.75% ShuBrew (Zelienople, PA) x Khonso Brewing (Atlanta, GA), a smoked wheat beer conditioned on peaches. The name of the beer paid homage to the first black designer, Jackie Ormes. The Ormes cartoon first appeared in the Pittsburgh Mail in 1937.
Pineapple Ginger Braggot, 21%, by Brickterranean Beer Hut (GA), harboring sweet honey notes followed by a pleasant amount of ginger. The beer was revamped to braggot and then finished on rum-soaked cypress.
When Life Gives You Lemons, IPA, 6.5% by Butler Brew Works (Butler, PA) x

Jackie Kennedy Catering

(Pittsburgh, Pennsylvania) would have provided a refreshing feel for the summer weather and closely mimic a runny lemon meringue pie.
Got 'Em All Buzzin, DIPA, 8% by Hitchhiker Brewing Company (Pittburgh, PA) x Warcloud Brewing (Rowland Heights, CA) brewed with local orange blossom honey and another crowd favorite.
---