"It looks like the Queensland floods."
Splendor In The Grass festival-goers have slammed event organizers for being stuck in flooded campsites with no communication.
Maggie and her friends arrived Wednesday trying to find a good campsite, but were directed to a flood zone.
She said
9news.com.au
which organizers warned it was going to flood but told them to pitch a tent anyway.
"When we were directed they said it was going to flood, it was like we were the test," she said.
"Our tents are flooded. Our cars are stuck.
"You would think that when they had horrible weather like this in 2013, they turned things around. They are so unprepared."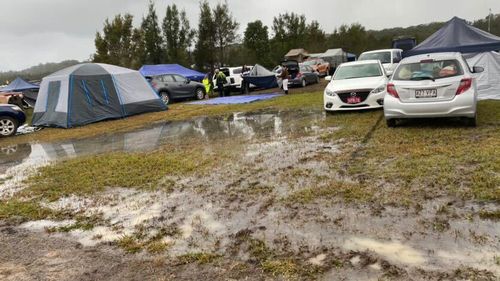 Morale stays high despite mud party
Despite this, Maggie and her friends try to keep their spirits up and enjoy the festival.
"We try to make the most of it, we try to keep our spirits up."
James Sark and his friends are also trying to make the most of the event despite their campsite flooding and their cars getting stuck.
"If you paid $500, you need to strap in," he said.
"Apart from the weather, morale is still high."
Main campsite closed by organizers due to flooding
Sark arrived at the festival yesterday and waited seven hours on the highway before arriving at the campsite to find it flooded.
"We are among the lucky ones. There are tents that are under water," he said.
Some festival-goers waited hours to get to the campsite but organizers were forced to block access to the North Byron Parklands due to heavy rain and flooding.
Splendor said customers going to "Accessible, Flashcamp and Tent City" are still accepted at the original campsite.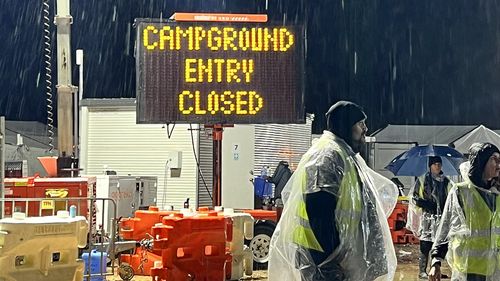 Kate, Jarrah and Aliaska waited over nine hours on the highway to get to their campsite only to be redirected to what they said was a parking lot, which is Byron Events Farm's alternate campsite at 35 Yarun Road , Tyagarah.
"We were sleeping in the car on the side of the highway," they said.
The trio have been forced to sleep in their car as Byron Events Farm's new campsite is also flooded.
"It's completely flooded. You can't pitch a tent in a puddle," they said.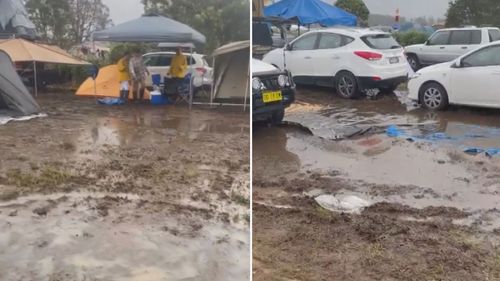 They said festival organizers seemed to be "jostling".
"It's like they had no idea what was going on," they said.
There are free buses between Byron Events Farm and the festival at Parklands for patrons, but the group said there was no communication about when the shuttles would arrive.
Sark added that some volunteers left the festival due to the chaos which was contributing to staff shortages and fueling the fire.
"Volunteers who are supposed to do a day or two of work and then get free tickets to go to the festival, they quit," he said.
"That's what creates the most problems."
9news.com.au
contacted festival organizers for comment.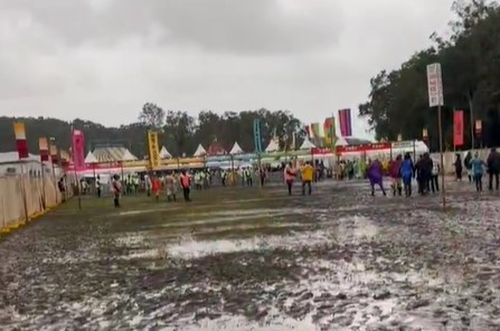 The council responds and says it's up to the festival organizers to fix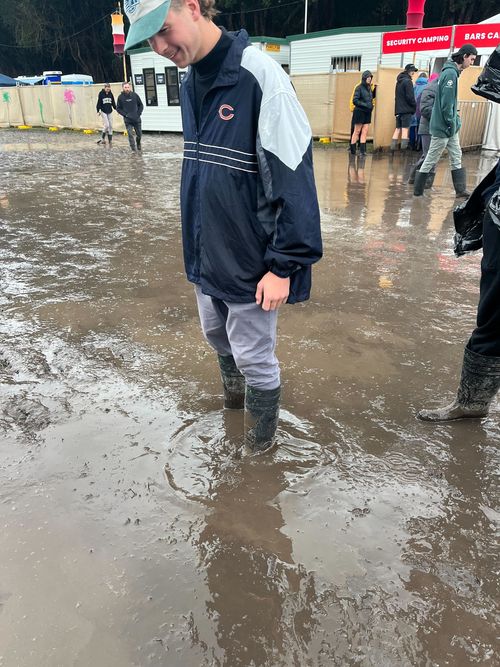 Byron Shire council said it was up to organizers to 'rectify' the problem of flooding and mud as the council has a 'limited role' in running the festival.
"We know there have been very long queues to enter the festival and this has been frustrating for people and impacting local residents and businesses," the council said in a statement.
"It is a very professional and well organized event and the safety of customers is always the priority of the organizers.
"It has been extremely wet this year and the rain over the past few days has undoubtedly caused problems for organizers getting vehicles to the venue, which has led to long delays.
"The board has no doubt that the organizers are working as hard as they can to resolve the issues."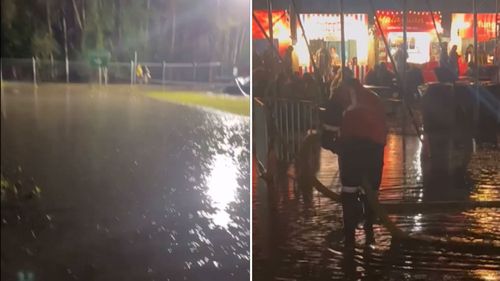 Splendor In The Grass takes place this weekend, July 22-24.
Headliners include Gorillaz, The Strokes and Tyler The Creator.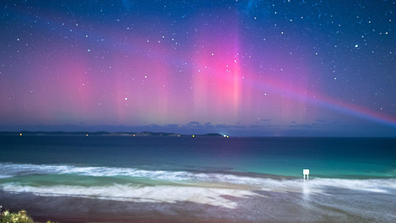 'Quite a spectacle': Rare phenomenon lights up Australian skies