Courtesy: SAVOR ST. pete
Local foodies, wine connoisseurs and craft beer lovers are invited to SAVOR ST. 10th anniversary celebration of PETE on November 5-6 in downtown St. Petersburg. The two-day festival will once again feature an award-winning culinary showcase from the Bay Area's celebrity chefs, popular breweries, acclaimed restaurants and an exceptional selection of wines, all in the impressive Grand Tasting Village. North Straub Park, where the festival takes place, overlooks beautiful Tampa Bay. A portion of the proceeds from VIP and general admission ticket sales will go to regional charities.
To celebrate 10 wonderful years, SAVOR ST. PETE will be cheering on the event-goers, making his debut as follows:
The punch of the pier – the new official SAVOR cocktail created by Publix Aprons Cooking School
Interactive mixology sessions on the event cooking stage
10 Days to SAVOR (October 26 – November 4) – a new instagram contest where 10 lucky subscribers will have the chance to win amazing gifts from participating festival vendors
"SAVOR ST. PETE is thrilled to have reached this milestone, and we are truly humbled by the outpouring of support from the community over the past 10 years," said Festival Founder and Producer Tammy Gail. "Each year, we continue to donate proceeds to local charities in every market where we produce SAVOR events. We're thrilled to deliver our best event yet and look forward to introducing new activations, culinary offerings and more excitement this fall.
As part of the SAVOR ST. PETE Experience, all event guests will receive a limited edition wine glass, a Sarasota Lamborghini and BMW wine glass lanyard, a personalized Perrier and Publix tote bag, and exclusive access to the expansive Grand Tasting Village located in over 25,000 square feet of tent space overlooking beautiful Tampa Bay. Food, wine and beer samples are included in the ticket price.
General admission tickets are priced at $95 and include unlimited tastings from 1 p.m. to 4 p.m. 4 p.m.
This year, SAVOR ST. PETE's presenting sponsors include Publix, City of St. Petersburg, Tito's Vodka, Perrier, Sysco, Lamborghini and BMW of Sarasota, Famous Tate, iHeart Radio, St. Pete Life Magazine and Tampa Bay Times.
SAVOR events have been dubbed "the hottest and most exciting two-day food, wine and craft beer festivals in Florida." For tickets or more information on SAVOR ST. PETE, visit https://SavorTheBurg.com/. Follow FLAVOR ST. PETE on Facebook Where instagram. The hashtag for the event is #SavorStPete.
Florida Insider participated in SAVOR SoFLO and SAVOR ST. PETE festivals and highly recommend them, check out our festival articles here.
Like what you see? Click here for more stories about all in florida. Florida Insider is dedicated to educating, entertaining and informing its readers about all things Florida. Easy-to-read content in the palm of your hands covering the stories that matter.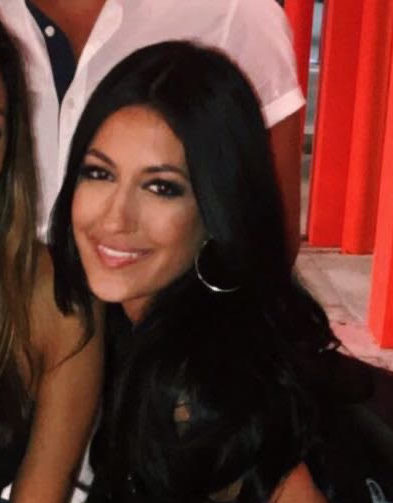 Born and raised in South Florida, Krystal is a recent graduate of the University of Miami and has professional writing experience at the college and national levels. She's a foodie who loves all things travel, the beach, and visiting new places across Florida.