Soulmedic & Zahira – More Than Gold
November 07, 2022
Latest Reggae News
---
Soulmedic & Zahira –
more than gold
Music Jah Kebra
Click on the image and enjoy the video
MORE THAN GOLD – Soulmedic and Zahira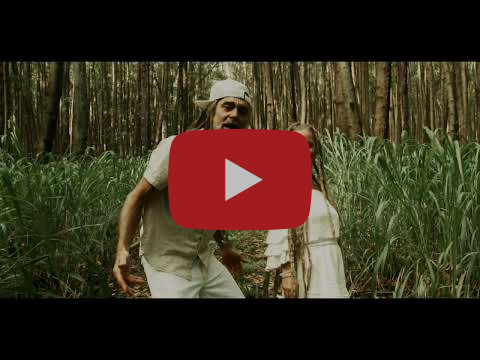 MP3 PROMO https://we.tl/t-0gi0b2MkWB
Buy/Stream Link https://song.link/morethangold
Reggae artists Soulmedic and Zahira present their first collaboration- "More Than Gold" on the Label Jah Kebra Musicreleased on October 28.
'More Than Gold' blankets weigh on the heart of the individual as having more value than the material design. The new single invokes a rhythm that weaves together the layers of time, bringing the classic roots sound to modern maturity. Belgian producer – Only Vibes brings the recipe for solid bass, celestial guitar and a subtle bubble between the brass hits backed by a backbone of one-drop mastery. "More Than Gold" calls to the heart the central role in relation to the creator and the ability to open it with a miraculous result. A testament to progressive roots reggae, these two artists are at the forefront, echoing the trumpet of conscience. The visuals for "More Than Gold" (premiering October 29 on Jah Kebra Music's Youtube channel) are beautifully put together in a performance-style video with the artists in images from heaven.
Soulmedic and Zahira are individually artists in their own right, with performances and recordings spanning fifteen years; but their powerful combination on "More Than Gold" leaves the listener wanting more from this dynamic team. Both artists currently hail from the Big Island of Hawaii with powerful reggae music conveying vocal versatility and inspirational songs.
Soulmedic and Zahira continue to advance originality while maintaining a classic reggae sound.
Soulmedic has released several albums as an artist and producer, and has countless featured singles on other labels' compilations. An accomplished producer, Soulmedic has released music with popular reggae and dancehall artists such as Spragga Benz, Pressure Busspipe, Marlon Asher, and more. Soulmedic's latest set of cultural reggae singles – "Man of the Century", "Walls of Jehrico", "Old Powers", and "Terrible" garnered attention and positive reactions from fans and critics around the world.
Zahira's resonant R&B quality voice commands attention and throughout her career she has achieved success as an internationally acclaimed singer, songwriter and musician. Inspiring with positivity and a presence that lights up the stage, Zahira uses her music to promote healing and empowerment. She has released two studio albums and numerous singles over the years. His latest success is his new single – "Call on Jah"
and it is available on all platforms.
Soulmedic and Zahira's humanitarian efforts have donated tens of thousands of dollars to multiple causes through benefit concerts.
Soulmedic and Zahira's new single "More Than Gold" is available TODAY on October 28, 2022 at all outlets.
---
---
---