The 5th China International Import Expo (CIIE) has passed overnight and LEGO has unveiled a few sets inspired by Chinese culture, including the upcoming Lunar New Year 2023 sets. All sets will be available on Christmas, on December 25 in China and other markets. Most likely, North America will receive them in early 2023.
The LEGO Group unveils its largest selection of novelties inspired by Chinese culture at the CIIE
Company continues to invest in China to bring LEGO® play to even more children and families
Study Shows 93% of Parents in Mainland China Consider Play Key to Helping Children Learn New Things
The LEGO Group today unveiled five new LEGO® sets inspired by Chinese culture and traditions at the 5th China International Import Expo (CIIE). This marks the fifth consecutive year that the company has launched novelties with rich Chinese elements at the expo.
The new sets include:
LEGO® Lunar New Year Display (80110) has two exquisite designs capturing many iconic traditional festive symbols. One model has buildable gold bars in the traditional Yuan Bao design, koi fish for good luck, red pockets symbolizing good wishes, and the greeting "Zhao Cai Jin Bao" which welcomes fortune and treasures into the home. The other model has buildable peony flowers with the greeting "Hua Kai Fu Gui", meaning blossoming prosperity and happiness.
LEGO® Lunar New Year Parade (80111) recreates the joyful atmosphere of a traditional parade with three colorful, connectable floats. See how the giant rabbit moves when the Year of Rabbit float is pushed. Check out the drummer banging his drum on the musician's float. And watch out for the moving dragon and people dressed up as LEGO characters like Monkie Kid on the LEGO float. He creates a spectacular Lunar New Year parade out of bricks.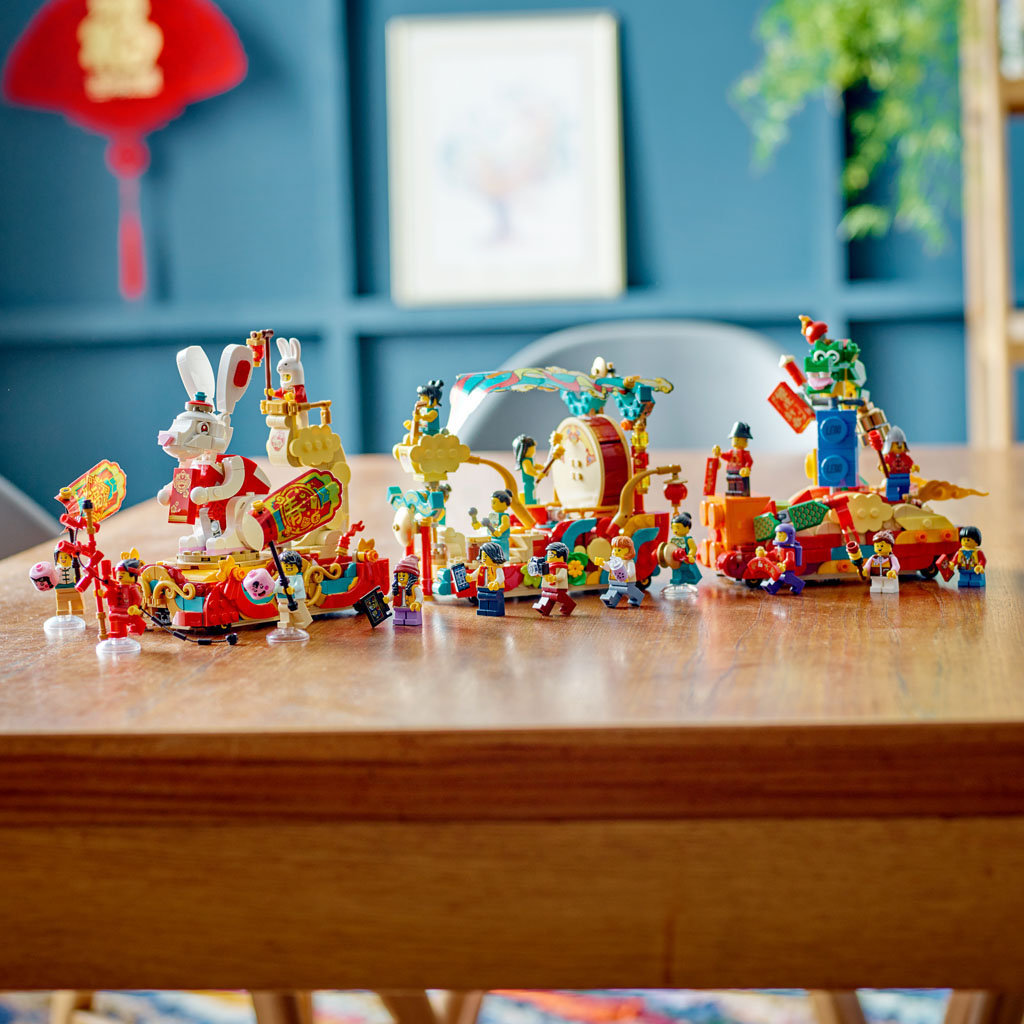 LEGO® Monkey King Ultra Mech (80045) is the successor to the LEGO® Monkey King Warrior Mech that was unveiled in 2020 with the launch of LEGO® Monkie Kid, the LEGO Group's first Chinese-inspired theme inspired by the classic Monkey King story. LEGO® Monkey King Ultra Mech includes additional upgrades and accessories on the model, with Monkie Kid controlling the mech with his super powers.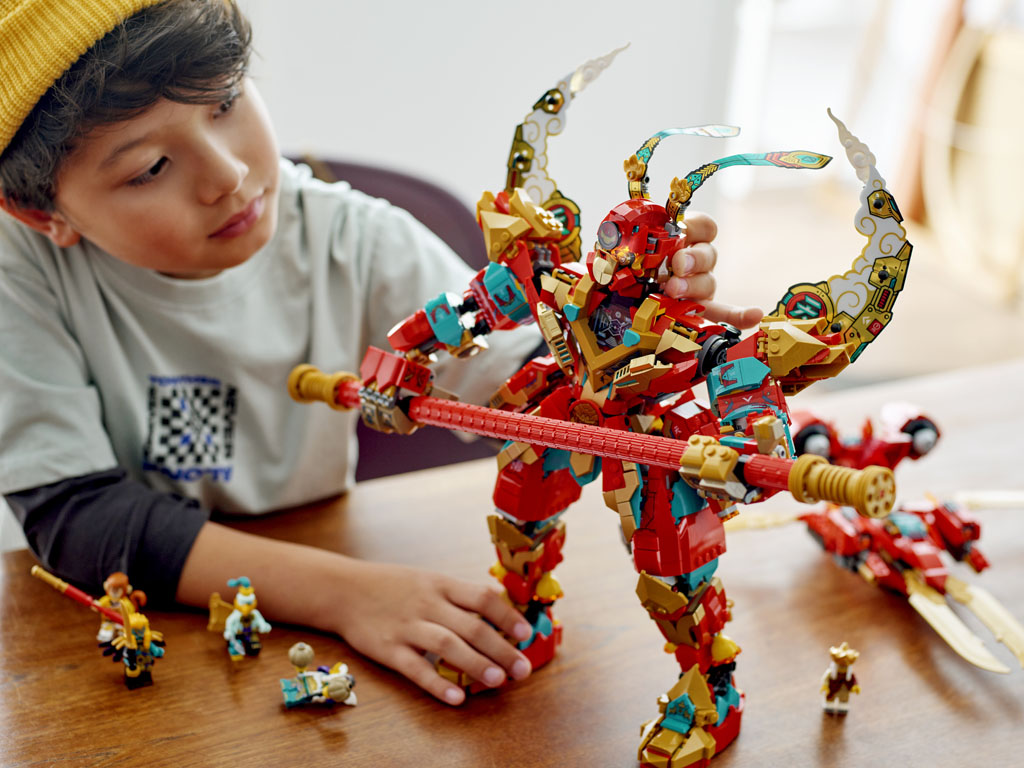 LEGO® DUPLO® Town Learn About Chinese Culture (10411) introduces curious toddlers to traditional Chinese culture. Parents can guide little learners through fascinating aspects of Chinese traditions, from food to music, from games to traditional clothing. Children can meet their hosts over a cup of tea and mooncake at the cafe or explore cultural traditions at the activity center and temple. They can also just play as a family in the shade of the flowering tree.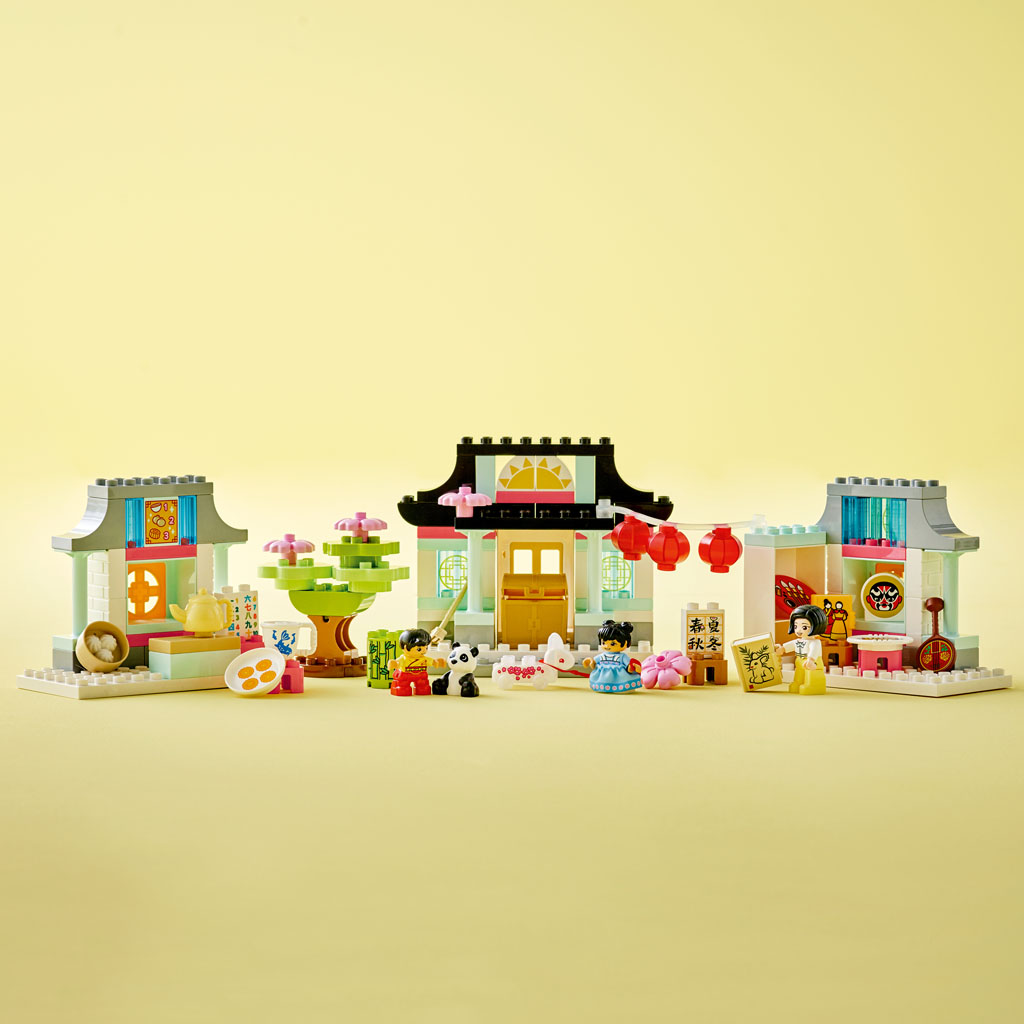 The LEGO® Money Tree (40648) features a tree decorated with tangerines, red envelopes and coins that represent prosperity and good luck in Chinese tradition. The model makes an eye-catching display item and brings extra fun to Lunar New Year celebrations.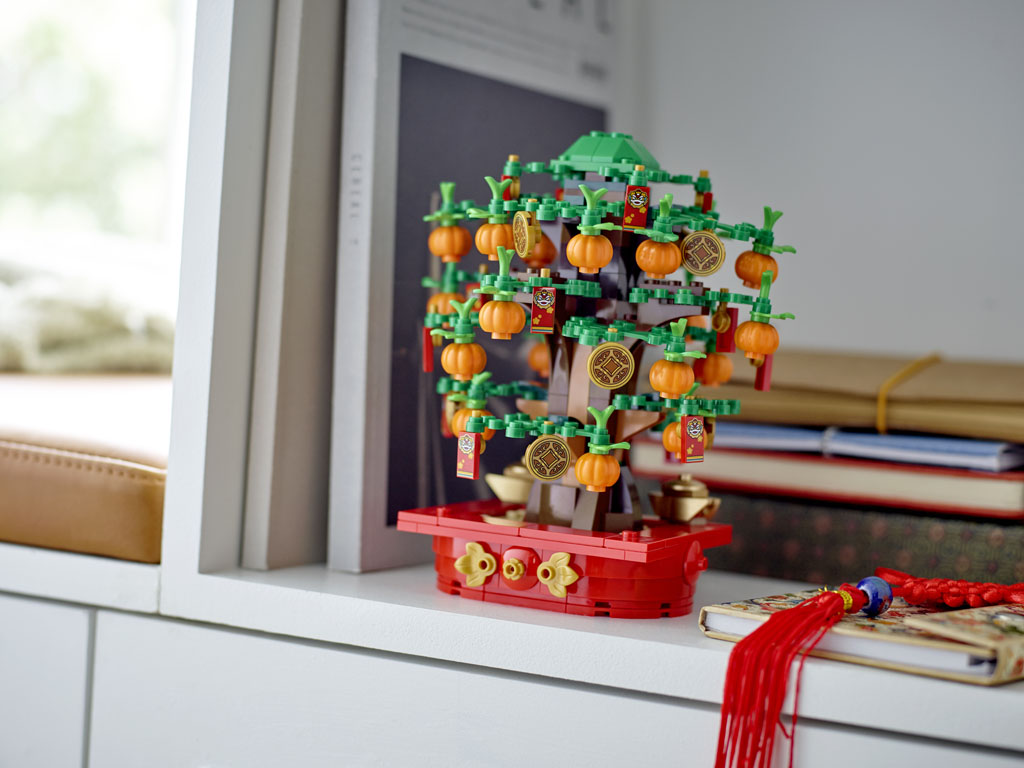 The five new sets will be available in China and other markets from December 25, 2022. They are displayed at the 396-square-meter LEGO Playground (the name of the LEGO Group booth at the CIIE) which is built to showcase the latest LEGO toys and educational products and celebrate the importance of play on the occasion of the 90th anniversary of the LEGO Group.
Paul Huang, Senior Vice President, LEGO Group and General Manager, LEGO China, said, "As a five-year exhibitor, we are excited to continue to bring Chinese consumers the new creative and playful LEGO sets inspired by the local culture and traditions. CIIE. We also want to invite people of all ages to play at our booth, because we believe in a simple mission; inspire and develop the builders of tomorrow. We believe that play is crucial for the well-being and happiness of the whole family in a rapidly changing world.
The LEGO® Play Well 2022* study showed that there is a growing affinity for learning through play among Chinese parents and children, with 93% of parents in mainland China viewing play as the key to helping children learn new things and 96% of children said play helps them try new ideas and do new things.
The research also found that the benefits of gaming extend beyond children to the whole family, with 95% of Chinese parents saying gaming strengthens family bonds. 96% said gaming improves family happiness and well-being, and 95% believe gaming helps them relax as a family.
Continuation of strategic investments in China
The LEGO Group has stepped up its investment in China over the past decade and achieved strong double-digit growth in recent years. It has invested in building the brand, expanding its retail presence, innovating its portfolio, driving progress in sustainability, increasing manufacturing capacity and digitizing globally and in China.
It opened more than 380 LEGO-branded retail stores in 105 cities across China, up from 60 stores in 18 cities in 2018. It announced the expansion of its manufacturing capacity in Jiaxing, Zhejiang province in January 2022 to support long-term growth in the region.
"We feel humbled and proud of our achievements in China, especially over the past five years where we have seen our business footprint expand to over 100 cities. The resilience and vitality of the Chinese market, despite the pandemic, further strengthens our confidence in the market outlook and we will continue our strategic initiatives to bring LEGO® Play to even more Chinese children," said Huang.
The LEGO Group plans to open 80 new branded retail stores in China in 2023. It will also continue to innovate retail experiences to create meaningful experiences at every touchpoint and allow shoppers and families to connect. connect even more closely with the brand.
Building a better future for children
The LEGO Group believes that every child should have the opportunity to fulfill their potential. And learning through play is a powerful way to develop skills that will enable children to meet the challenges ahead.
The company also announced today a new strategic partnership with the China Development Research Foundation to roll out a "Prescription for Play" program, aimed at supporting the development of parent and caregiver behaviors towards play-based learning at home. . Through distributing play materials to local health centers and providing caregivers with one-on-one guidance and instruction on parent-child play in Bijie City, Guizhou Province, it is expected that 250,000 children aged 18 to 48 months will benefit from the program in 2023. .