Italian brother and producer duo Mathame have released their brand new single "Believe" in collaboration with Grammy nominated duo CamelPhat. Released on Astralwerks, 'Believe' sees Mathame and CamelPhat come together to take listeners on a far-reaching melodic techno journey.
Skillfully textured, 'To believe' is the result of months of collaboration between Matame and CamelPhat. Lasting eight minutes, the track's heavy beats evoke emotive tendencies, ending and culminating in a voluminous drop.
With the release of the single also comes the launch of Matame's"NEW SOUND PROGRAM", a series of singles curated and developed by the duo, dedicated to the dance floors of summer clubs and evoking a sci-fi atmosphere.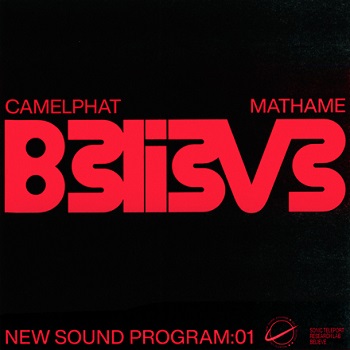 Formed in 2013 by brothers Amedee and Matteo Giovanni, Matame gained global recognition in the melodic techno scene with their debut EP, 'nothing around you,' followed by 'Skywalking' and 'For all time' on Life after death recordings. In 2020, the couple released their debut single 'Never give up', which was awarded 'The Essential New Tune' by BBC Radio 1's Pete Tong. Since then, Matame were asked to remix tracks from notable artists such as Zhu and Moby and also had their own tracks remixed by the likes of Diplo, Lost Frequencies, ZHU, Adriatic and Vril.
Mathame has brought his live set to the world's most exciting stages – from Tomorrowland, Untold Festival, EXIT Festival, EDC Las Vegasat the Reforma 180 heliport in Mexico City with Circle. Playing on Matteo's journey as an award-winning filmmaker and audiovisual artist, the duo have also formed their own online scene, a cross-platform film project and an interactive space titled PHOENIX. Continuing to develop their love for technology and science fiction themes, Matame started "Old neural mixtape», a series of mixes created with an AI algorithm, in collaboration with Apple Music in 2021.
Link to the track below!