Music, motorsports and technology line up for the new Confluence: Crossroads of Concert & Community festival, taking place June 3-5 at World Wide Technology Raceway in Madison.
The festival is part of the NASCAR Cup Series Enjoy Illinois 300. The event kicks off June 2 with a free Ballpark Village Fan Fest, which includes a parade, music and other downtown activities.
Confluence Festival will include headlining performances from Nelly, Old Dominion, Jimmie Allen, Cole Swindell, Kameron Marlowe, Dee Jay Silver and Alexandra Kay.
Also on the bill, Tim Dugger, River Kittens, the Steve Ewing Band, Dr. Zhivegas, Joe Dirt & the Dirty Boys, Marquise Knox, Saint Boogie Brass Band, DJ Mahf, Red and Black Brass Band, Lamar Harris, Michael B Whit, Malena Smith and Fanfare (the World Wide Technology group). There will be special performances presented by the Muny, the St. Louis Symphony Orchestra, Jazz St. Louis and the Sheldon Concert Hall featuring Kennedy Holmes, Keyon Harrold, Brian Owens, Jean Baylor and Shedrick Mitchell.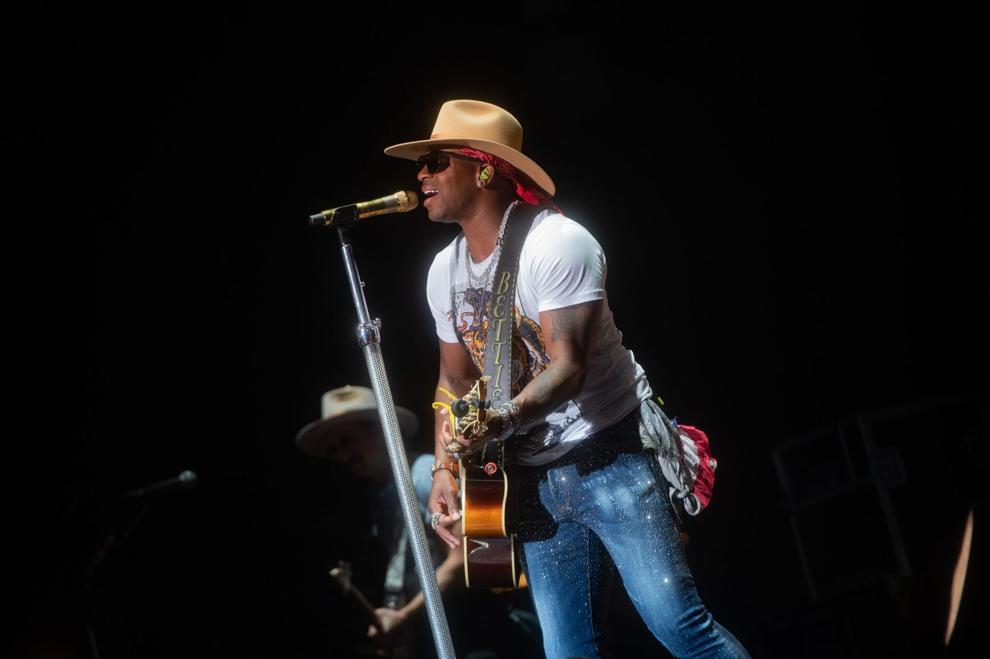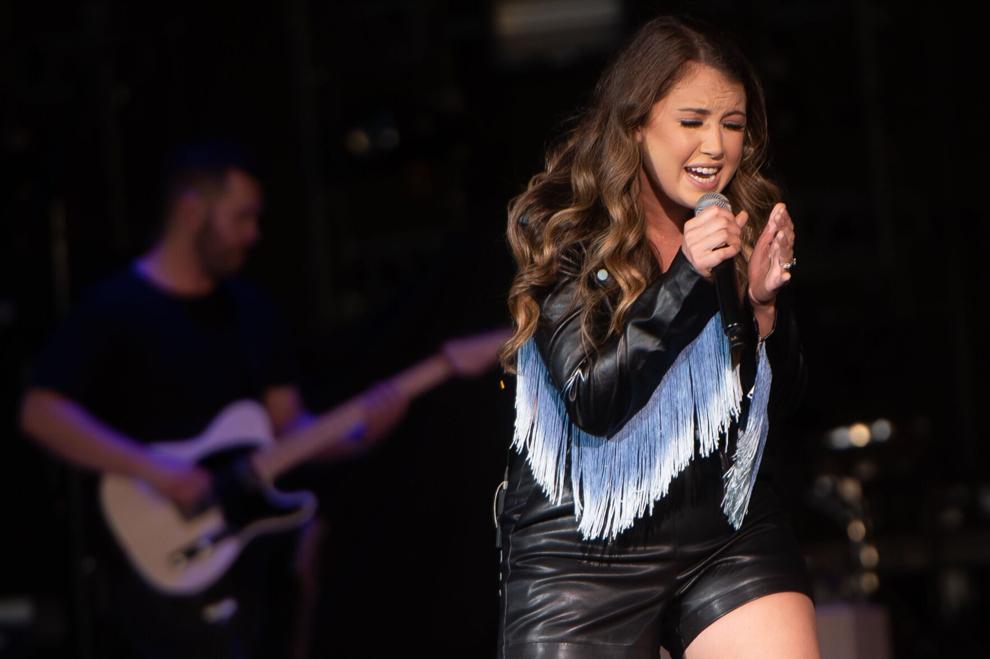 National, regional and local acts will perform on five stages.
This is the first time the NASCAR Cup Series race has been held in the St. Louis area, and it's the largest event ever held at the circuit. Organizers expect it to draw 83,000 spectators, with an expected economic impact of $60 million for the region.
"It's like hosting the World Series or the Super Bowl in terms of economic impact," says Chris Blair, executive vice president and general manager of World Wide Technology Raceway. "We sold tickets in 49 states, four Canadian provinces and five countries outside of North America.
"That's the big one we're trying to get."
Tickets for the race have been on sale since last year, but Festival Confluence was a novelty.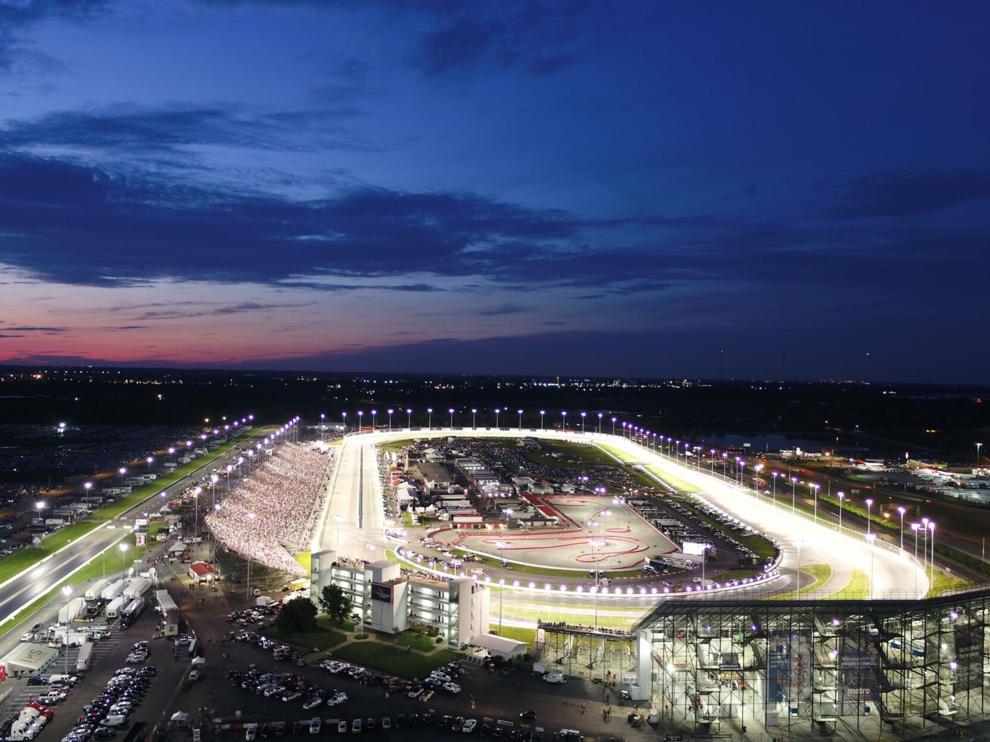 Blair, who has worked in motorsport since 1988, says the Confluence Festival at the Enjoy Illinois 300 "is unlike anything I've ever been to, and I worked there at the highest level. We've had other events with music on a smaller scale, but when it comes to everything we do – 30 bands, five stages and lots of headliners – it's what we've always dreamed of. achieve.
The Confluence Festival is the brainchild of David L. Steward, founder and president of WWT, and Curtis François, owner and CEO of World Wide Technology Raceway.
"We promised our fans a world-class event, and this festival will deliver a whole new level," said Francois, who took over the racecourse in 2012.
"They use the platform to showcase St. Louis and the metro area," says Blair, who refers to the NASCAR Cup Series Enjoy Illinois 300 as the "holy grail" of motorsports.
Securing the race is huge for the site, but it had to be more than just a race.
"Both Curtis and David are visionaries who like to do things big," Blair says. "One thing David said is we're going to make sure it's a party like no one has ever seen before. When David makes a big statement, he stands behind it."
Festival producer Kwofe Coleman, who is also president and CEO of Muny, explains that Steward and François' vision for the festival is to "showcase the diversity of music here and our ability to attract artists from high level. We were looking for artists in all genres. We wanted to tick all the boxes — country, rock, blues, hip-hop are all represented here.
Watch now: Kwofe Coleman takes over from Muny chairman Dennis Reagan, 'a legend'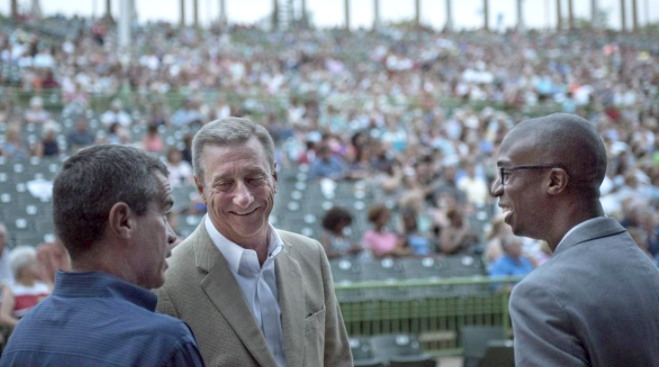 "A music festival like this can showcase top artists and those who go there and put them side by side."
The festival can also spotlight a band that might seem out of place on a racetrack, like the St. Louis Symphony Orchestra, Coleman says.
"When you're dealing with an NFL game or hockey, there are restrictions on what you can do around the arena or field," Blair says. "NASCAR let us build whatever we wanted. We're able to get creative and throw everything on the wall. We took a clean canvas and created the artwork. The goal is that when people come in St. Louis for the races and the festival, they see something they won't see at any other track in the country.
STEM activities at the festival will include RaceAR with augmented reality racing simulations on the Midway. Related youth community programs will showcase robotics, go-karting and STEM with hands-on activities. An esports tournament featuring 16 local high school teams is planned.
"There is a significant amount of technology that surrounds the sport of running that is interesting and engaging to audiences," Coleman says. "It's an opportunity to tie that in with some of the learning initiatives that kids are getting in science and technology, and they're seeing in real time in front of them."
But the technological aspect will not only appeal to young visitors.
"We also try to involve the typical racing fan so they can see the cool stuff that World Wide Technology is developing," says Blair. "There's a cool factor and a wow factor for everyone of all ages. For oldies like me, they can see something they never thought they'd see in their lifetime. World Wide Technology is leading the charge what the next phase of live technology will look like."